Welcome to St Helens Ford! We are a family-owned dealership that prides ourselves on being diverse, providing excellent customer service and being innovative with the car buying experience. Our dealership promises a friendly and relaxed environment that is designed around making the car buying and servicing experience simple and enjoyable - which is how it should be!
Founded in 1975, we are one of the region's fastest growing Ford dealers.  We are known as the 2017 Fastest Growing Ford dealer in the Northwest due to our sales and service achievements in the Warren, OR area.
We care about community development, and so we contribute immensely through outreach with local organizations, including the Oregon Food Bank and Volunteers of America. St. Helens Chrysler Dodge Jeep Ram has received multiple accolades including the Customer 1st Award for Excellence for our incredible customer service throughout the Warren area. We're also known for our community outreach.
Our arms are open to new talent to fuel your drive towards a bright future and career path in the automobile industry. Not only do we put people first, but in this male-dominated industry, we put women and minority groups first.
Come along with us for a thrilling ride to get the most out of your car-buying experience at St Helens Ford today!
Employee Recognition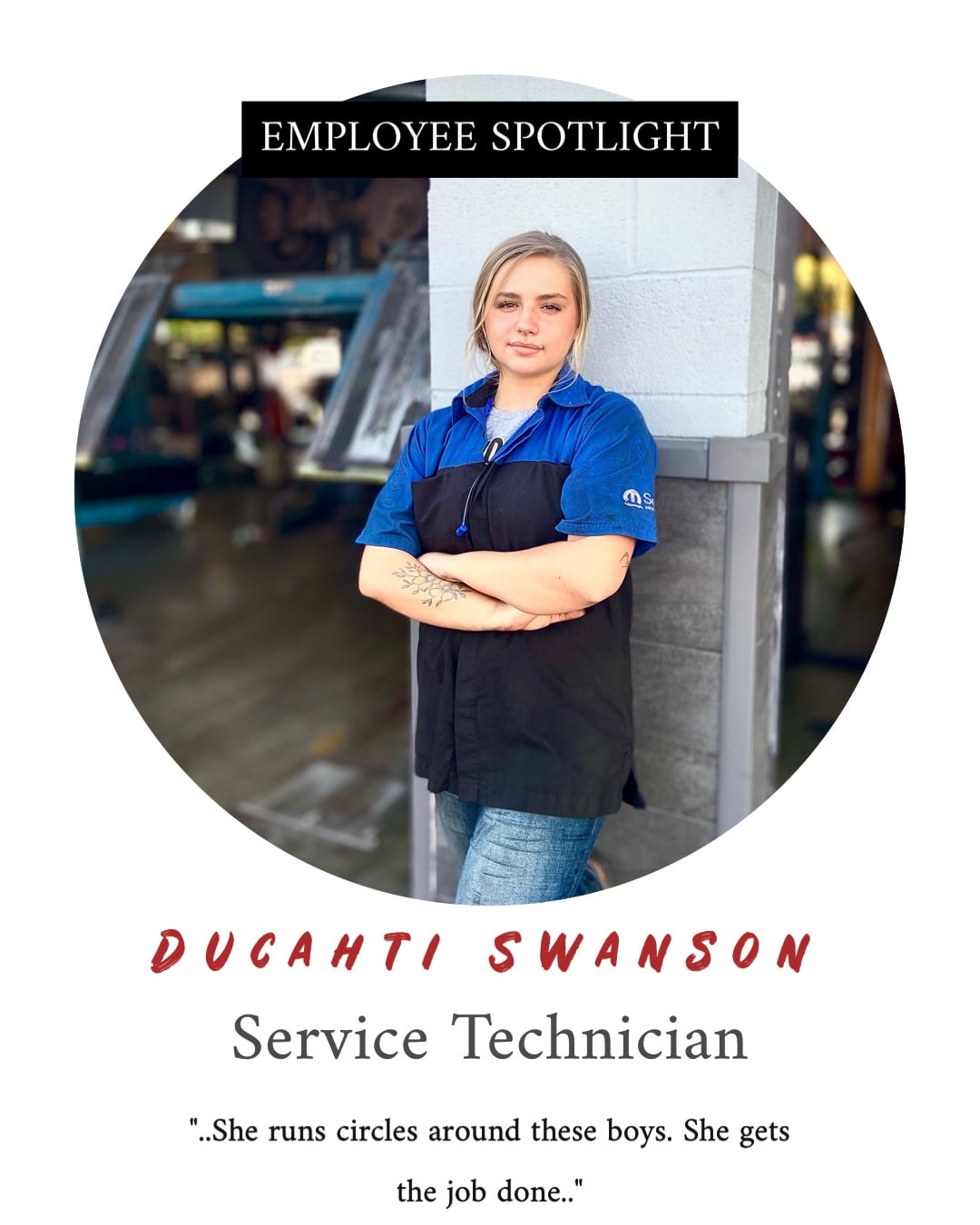 Ducahti is a Service Technician here at St. Helen's Auto Center. 
Starting earlier this summer, Ducahti has made quite an
impression on our community. Not only a master of her craft but a 
true advocate for female employees in the car and service industry. Schedule your service appointment with Ducahti today!

What Sets Us Apart
Whoever said that money can't buy happiness, just never bought the right car. Car buying with confidence is what we're all about, and we're here to make the experience as seamless as possible for you. What might be new to you but not new to us, is being able to start the car buying experience right from your home. Our goal is to give you back your time! Offering a remote buying experience, we will deliver the car to you.
From our experience, we've learned that sometimes it's the little things that matter; that's why we go the extra mile to improve the experiences of both our customers and our staff. We have included an exclusive customer loyalty package with every vehicle purchase; it is our We Put People First package. Our goal is to constantly maintain a comfortable, welcoming environment for everyone, and to ensure our customers are taken care of like family. During and well after the sale.
We understand that purchasing a vehicle is a big deal, and it's our joy to ensure that you're head over heels about your new Ford as you ride in style and comfort. We match you with the right Ford Product Specialist, so you can get the perfect Ford for you. With a great lineup of options for the Ford trucks, Mustangs and SUVs to choose from, our mission is to provide the ultimate automobile experience at the best price.